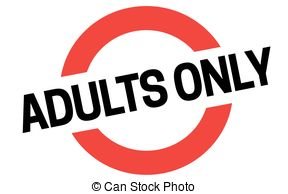 Grown-up Time!!
***We are not responsible for your actions while playing these games***
***Package is intended for responsible Adults 21 and Over***


This package is great for Adult Birthday Parties, Bachalor Parties, Bachalorette Parties or any day, night, weekend without the kids! It includes a total of 1 each of the following 6 Games:



VolleyPong
Our Giant VolleyPong is a set of 12 Giant 20 Gallon cups that stand 2 feet tall and comes with 2 volleyballs. Adult Drinking Games made Giant!
Please drink responsibly when playing this awesome game. We are not liable for your actions while playing this game.
Lawn Pool
It's 8'4" wide and 12' long with #3 balls. This needs to be set up on flat level surface. Comes with everything in picture...billiard lawn table, pool ball rack, set of giant balls. Be The Giant Pool Shark!!
U/I/We Drink
U Drink, I Drink, We Drink Washer Toss Game is a 2 foot X 2 Foot board. The Holes are 4 inches in diameter. The game board comes painted white with all decals shown in vinyl. Please drink responsibly when playing this awesome game. We are not liable for your actions while playing this game.
55 Blocks of Fun ~ Jenga Inspired Game
This game is played by removing one block from any level (except the one beneath the incomplete top level) of the tower, and placing it on the top level. Only one hand can be used. Blocks may be bumped to find a loose block that will not disturb the rest of the tower. Any block that is moved out of place must be returned to its original location before removing another block. The turn ends when the next person to move touches the tower. The games ends when the tower falls in any direction. The winner is the last person to successfully remove and place a block. This game should be played standing and all children should be supervised by an adult when playing. 55 Blocks of Fun is complete with 55 building blocks made of 2x4's with a carry case/play table.
Corn Hole
This is a set of 2 regulation size boards with 8 bags. The sides and legs are made from 1x4's with the top made of cabinet grade Plywood for a nice sturdy game.
Giant LCR
Large LCR Game with 3 dice and 12 Chips.
Can also be played with money instead of chips
How to Play the Left Right Center Dice Game
Sit in a circular formation, ideally on a table or an open area. Keep ample space in the center; this area would be utilized as a pot to place chips.
Distribute 3 chips to every player. To decide the opening player, all players can roll the three dice. The player to have most dots starts the game.
The first player must roll the dice to begin playing.
There could be four probable outcomes after the dice has been rolled. The dice could either show an L, C, R, or dots.

If any of the dice turns up to be an L, the player gives a chip to the player on the left. If any of the dice turns out to be a C, place one chip in the pot (in the center). Finally, if a dice turns out to be R, give a chip to the player on your right.
In case you get one or multiple dots, those many chips stay with you. For instance, if you get an L, an R, and a dot, you give one chip each to the players on the left and right, and one chips stays with you.
Roll only those many dice that correspond with the number of chips you have. If you have one chip, roll one, and so on.
The best part is that even if you lose all your chips, you don't lose the game. There is a very high chance that a player besides you might give you a chip on his/her respective turn. However, you don't get to roll the die unless you have chips.
The game continues till one player dominates and acquires all the chips. This player is the winner, and he/she also gets all the chips from the pot.
If you're playing with money, try not to lose too much. You can ideally play with lesser denominations. Roll the dice and enjoy!